Choosing the Best Makeup Brushes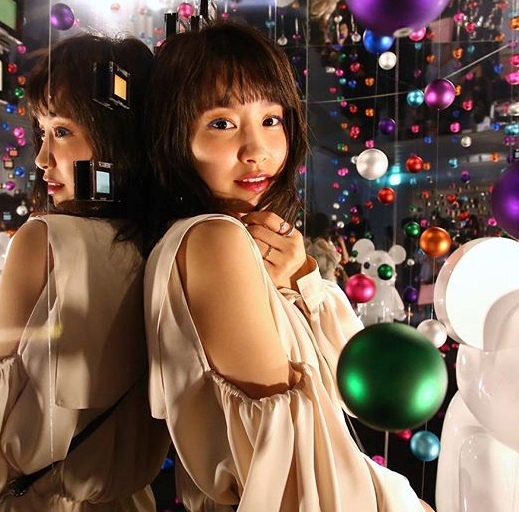 Makeup comes in all different colors and textures, but you can't appreciate its sheer beauty without using the
best makeup brushes
available. In some cases, the type of brush you use can completely change the way the makeup looks on your face. Unfortunately, many women don't realize that the particular brush they use makes a huge difference in how their face looks. Going down the makeup brush aisle in your local department store can seem like a very confusing task, which is why it's essential to know which brush is ideal for certain makeup styles. The simple fact is that, by using the right brush, you can copy the looks that you often see in movies and magazines.
There are many different brushes available for different aspects of makeup application. Whether you're a professional or an amateur, using the right one makes a big difference in the way your makeup sits. Professional makeup artists may already know which brushes to use, however, they may not know that there are certain ones available that are better than others. Better quality brushes will last you longer than cheaper quality ones. This is especially true if you clean your brushes on a regular basis. By purchasing the best makeup brushes, you will have a good brush set readily available for all of your makeup needs. It's always a good idea to look at a makeup brushes review before purchasing a particular set.
Using the right brush will enable you to apply your makeup with more precision and accuracy. Many women apply their foundation using their fingers. And while this is generally acceptable, a foundation brush will apply the foundation in a thin and flat layer, allowing the skin to look flawless and dewy. The foundation brush itself is finely-packed and has very long bristles. A concealer brush acts the same way. Most of the time, people will use their fingers to use concealer to cover a particular blemish, however, what many people don't realize is that our fingers contain dirt and oils that may actually make the blemish worse. The concealer brush is smaller and very finely-packed with bristles.
Brushes that are used to apply powder are very thick and loose. It is best to use natural bristle hair whenever possible, since these brushes are usually better quality. When applying eyeshadow, you may want to have a few brushes handy. Choosing a soft bristled brush thats head is about the size of your index finger will be perfect for applying eyeshadow to your entire lid and brow bone area. You may want to look for a thinner brush when applying a darker or lighter tone to the inner corner of your eye or the crease of the lid. A smudge brush, which looks like a tiny sponge, can be used to smudge eyeliner. This smudge look is currently very popular with smokey eyes.
Whether you have read a makeup brushes review to find them, after you have purchased good set of makeup brushes, you will want to take care of them so that they last you a long time. One easy technique to use is to wash the brushes with a little dish washing liquid and warm water. Don't scrub the bristles too much, since you don't want to damage them. Just move the brush in circular motions in the palm of your hand to remove any excess makeup. Sit the brushes, bristle side down, in a cup to allow them to dry. If you place the brushes with the bristles facing the ceiling, the excess water will stay in the brush and loosen the glue that holds the bristles to the handle. It's recommended that you wash your brushes each time you use them, especially if you are using foundation brushes.
Using only the best makeup brushes available will allow you to apply your makeup with brilliance and ease. Because many women may apply their foundation and powders with their fingers, it only makes sense that using a particular brush is a safer and more sanitary method. And since each brush is designed to do different things, using the right ones will make a huge difference in the flawlessness of your face and makeup application.