How To Clean Makeup Brushes?
Cleaning the brushes is very important from hygiene point of view. Not only this cleaning your makeup brushes will not only get rid of the bacteria, but it will also prevent your makeup colours from getting mixed and submerged. So following are the step by step instructions which will help you maintain your makeup brushes for long. It will also help soften the bristles and improve their live.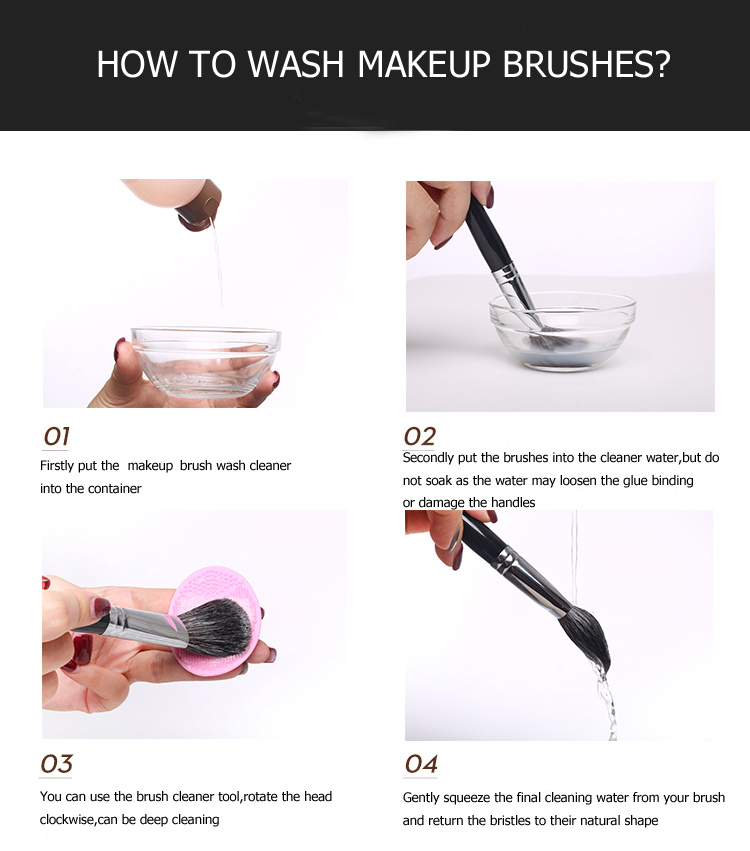 Firstly start by examine the brush – Are you using it for creamy texture or powder texture. If the brushes have been used for cream-based makeup, they will need a deeper cleaning than the ones used for powder-based makeup.

Secondly run the bristles of the brushes under lukewarm water and use baby shampoo about one drop and get it clean. Make sure the brushes are angled downward into the stream of water. If water gets under the metal clasp of the handle, it may damage the brushes.

Pat the bristles until it becomes dry- Use a fine hand towel to gently removes some of the moisture. Fold it around the wet bristles and gently squeeze it with your finger. If the bristles became crooked, entangled you will need to reshape them. Use your fingers to straighten, spread, and pull the bristles back into their original shape.

Note: Clean your natural-hair brushes weekly. This includes brushes that you use for powered products such as eye shadow and bronze's to make them last long.
Clean the synthetic brushes every other day. This includes brushes like cream and water-based makeup, such as cream blush, lip filler and or in foundation application.
Baby wipes, makeup remover wipes or cotton wipes work great for just wiping off your brushes and make up cases.

Hope these tips are useful and make your pro brushes last longer.